If you're short on cash and need a little money to get by until your next paycheck, the Earnin app and others like it may help. Apps like Earnin may offer no-interest cash advances or ask for tips instead of charging customers fees. But some of these apps do come with fees and other costs, so you'll want to choose carefully.
Nearly 80% of American workers are living from paycheck to paycheck. And worst of all, this even includes those Americans that earn over $100,000 annually. Needless to say, you can't even dream about savings when your net income is close to zero. But this isn't the biggest problem – if your payments are due earlier than your payday, then a few stressful days are guaranteed.
Apps like Earnin can provide a helping hand in such situations. The assistance isn't free, of course, but it's better to pay a small fee than to sit without electricity or water for days.
Alternative apps like Earnin offer thousands of Americans the opportunity and privilege to borrow small amounts of money such as like $50, $100, $150, $200 and $250 in the form of payday advances. Some may have additional features such as credit-building, saving and budgeting tools, but may require a monthly membership fee.
If you are experiencing financial difficulty or living from paycheck to paycheck and you need some small and short credit line to help you until payday, many alternative apps like Earning are now available to bridge the gap.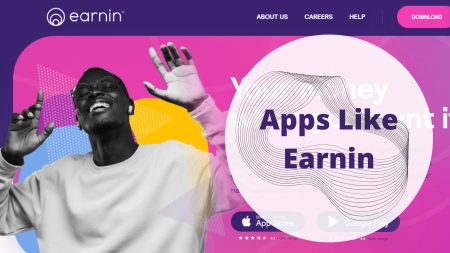 What is Earnin?
With Earnin, you get paid today and can access up to $100 per day from the pay you've already earned, without hidden fees or interest. With Earnin there are no mandatory monthly fees or interest. You choose what you want to pay to support the service. This is a radical change from the way the American financial system typically functions.
How Does Apps Like Earnin For Payday Advances Work?
Alternative apps like Earnin will help you get by without trapping you into the pit of debt. Earnin, a cash advance app, has been helping people get the money they've already earned prior to payday while avoiding bank overdraft fees. It's not just Earnin now, but many similar Apps like Earnin have started to emerge, giving you more and potentially better alternatives.
With Earnin, you can access a portion of your paycheck ahead of time. Depending on your paycheck, you can get an advance of up to $100. You'll pay Earnin back once you receive your paycheck. The ability to tap into a modest advance can help you avoid bank fees that can really cut into your budget over time.
The new fintech evolution is disrupting the loan industry like a quake by helping underserved Americans access the tools they need to get ahead financially. And the best part is that payday alternative apps like Earnin are making these tools available for free. Although there is an optional tipping feature, you don't have to give a tip if you cannot afford it.
List Of Top 22 Best Apps Like Earnin For Payday Advances 2022/2023
Earnin app is known for features including early paydays, cash advances, overdraft warnings and budgeting tools. If you're looking for other alternative apps like Earnin, here is our comprehensive top list of 22 best Earnin App alternatives for 2021/2022.
Albert
Bridget
Branch
Cash App
Chime
Current
Dave
DailyPay
Empower
Even
FlexWage
LendUp
MoneyLion
Possible Finance
PayActiv
PockBox
Speedy Cash
Rainy Day Lending
SoLo Funds
Vola Finance
Yotta
Zirtue
1. Albert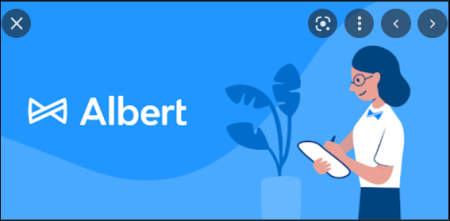 Albert is our 1st pick for alternative apps like Earnin. The financial app can provide you with an emergency advance of up to $250 against your next paycheck. When you make a request, they'll send the money directly into your bank account. You repay the advance upon deposit of your next paycheck.
Albert gives payday advances of up to $250 with no interest and no late fees. The negative balance will be deducted from the next paycheck once the user is paid. Users are not required to sign up for Albert's paid subscription tier to access cash advances.
One limiting factor to consider, though, is the $4.99 fee for instant access to cash. Otherwise, the cash transaction will take 2 to 3 days to reach a customer's account.Additional benefits include two-day-early paychecks and no impact on credit scores for cash advances.
 To Download the app and apply for Albert Loan, Click Here.
2. Brigit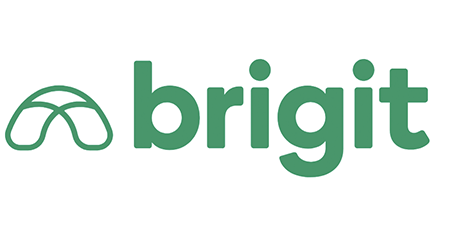 Brigit is one of the best alternative apps like Earnin for payday advances you can use. It works by letting you borrow money and pay it back when your next paycheck is deposited.
Brigit offers up to $250 cash advance. On top of that, the platform allows you to extend the due date on your first loan once without incurring a penalty or late fee.
The more you use the service, you'll be able to earn more extension credits that will let you postpone loan repayment up to three times in a row. Brigit charges a membership fee, but the price points and benefits differ greatly.
To Apply for Brigit loan, click here.
3. Branch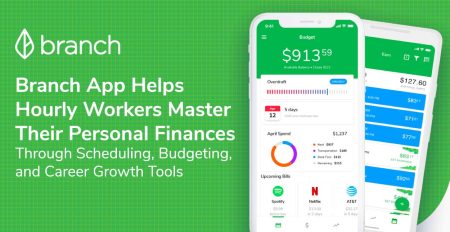 Branch is our 3rd pick for alternative apps like Earnin, allowing employees of participating companies to access part of their wages. This is deducted from their earned wages. 
Branch is one of the best payday apps like Earnin available in the market today. The service is designed to help employees get faster access to their wages, keep track of payments and balances, get spending reports regularly, and receive alerts about upcoming bills.
This fintech platform is particularly useful for employers who have lots of underbanked or unbanked employees. It provides them with a free digital account and debit card for transactions.
Branch lets you withdraw up to $500 in advance per pay cycle of $150 per day based on how many hours of work you do and wages you earn. However, the catch is that your employer also has to set up an account on Branch.
To Apply for Branch Loan, click here.
 4. Cash App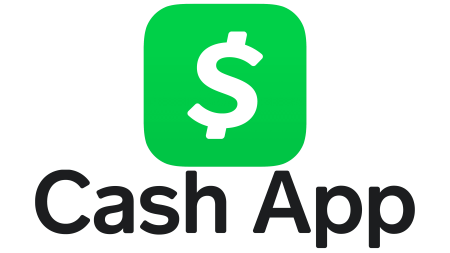 If you are looking for an app that can do a little bit of everything, then Cash App, our 4th pick for alternative apps like earnin, is a great choice.
Aside from allowing you to receive your tax returns or paychecks up to two days early, Cash App also lets you send and receive payments or make donations. You may get the Cash Card debit card as well – with the Cash Card, you may pay online and in stores.
The Cash App offers some investment opportunities as well, allowing you to make investments in stocks and Bitcoin.
Note that Cash App charges fees on each of your transactions – up to 3%, depending on what you are doing.
CLICK HERE to sign up and request funds from Cash App.
5. Chime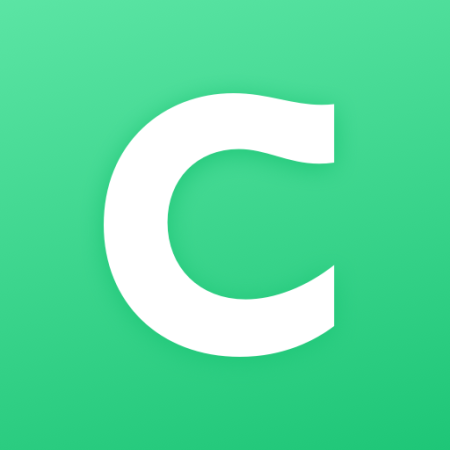 Chime is our 5th pick on our list of top 22 best alternative apps like Earnin for 2022. The lending app works very similarly like Earnin. The maximum amount you can request is $200 but you have to start building your account to qualify.
However if you're in urgent need of a little cash, Chime can lend you up to $100 before your paycheck arrives. With Chime's Spot Me feature, you can overdraw up to $200 on your account depending on your repayment history.
Chime has been in the fintech business for almost a decade now serving as an online bank account where you can make direct deposits, transfer money, send checks, pay bills online and get a cash advance on your salary when you're low on funds.
Chime is completely free to use. It charges zero maintenance fees, no transaction fees, no minimum balance fees, nor any hidden fees.
To Apply for Chime loan, click here.
6. Current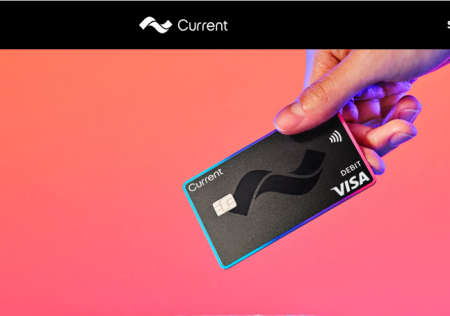 Current can be a great option if you want an online checking account with budgeting tools. A free monthly account lets you get a debit card for purchases, 40,000+ fee-free ATMs, one budgeting category, and one savings pod account. The free plan doesn't let you get your paycheck up to two days early. You must upgrade to the Premium Account ($4.99/month) for these perks:
Receive direct deposits up to two days early
Unlimited budgets by spending category
Up to three savings pods
Immediate release of gas station holds
Overdraft protection
Unfortunately, this service doesn't offer cash advances. But you can qualify for overdraft protection of up to $100 which can be an excellent alternative.
Cash Advance Limit: N/A
Interest Fee: N/A
Monthly Cost: $0 or $4.99 ($36/year for teen accounts)
CLICK HERE to sign up and request funds from Current.
7. Dave
Dave is one of the best payday apps similar to Earnin to ever exist. The lending platforms says it is on a mission to create financial opportunity that advances America's collective potential. With them, you get paid up to two days early, build your credit history, and get up to $200 cash advances without paying a fee. 10 million members and counting.
Many lending apps give you loans very fast. Cash apps approve loans very quickly and easily. Nowadays most of them even won't check your credit score and comes with 0 interest.
However there may be limitations to the digital loans on offer. First of all, you can't expect a lot of money. Most of them offer about $100 to $500 and in most cases, you have to pay the money back in a month. In some cases they may have monthly membership fees, typically between $1 to $5.
CLICK HERE to request cash advance from Dave.
8. DailyPay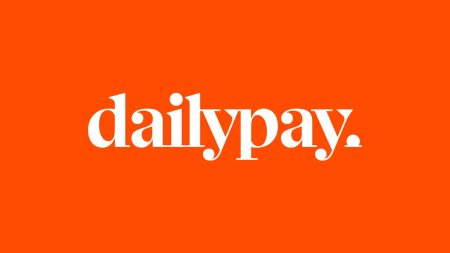 If you're looking for alternative apps similar to Earnin to help you solve urgent financial needs when you're low on cash without attracting hefty overdraft fees on your account, DailyPay is one of the best options to consider and our 9th pick.
With DailyPay, you can get an advance on your earnings before your next payday and save over $1,205 in overdraft fees, loan interest, and late fees.
Whenever you clock in for a shift, your earnings for the day will be added to your DailyPay account. You can transfer the earned amount to your bank account any time you want and DailyPay will deduct the advances from your salary when payday comes around.
The app charges a modest transfer fee of $1.99 on each withdrawal to deposit your cash advance by the next business day. Alternatively, you can pay $2.99 for an instant transfer.
To Apply for DailyPay Loan, click here.
9. Empower

The process with Empower is simple. You can withdraw from $25 to $250 and you pay automatically when you receive your next paycheck. It's our 9th pick on our list of instant cash advance apps like Earnin.
Want a quick payday app but don't want to deal with interest rates or late fees? Consider using Empower to receive up to $250 whenever you need a cash injection to take care of your bills and expenses.
When you apply for a loan on the platform the money will be disbursed to your Empower checking account free of charge or to an external bank account for a flat fee of $3. You can even get access to your paycheck two days earlier thanks to Empower's Early Paycheck Deposit feature. Empower is definitely one of the top apps like Earnin.
To Apply for Empower loan, click here.
10. Even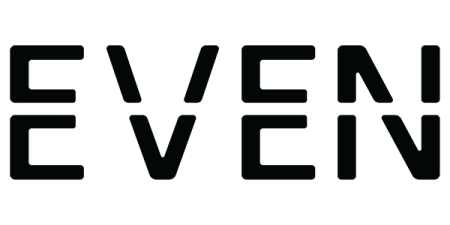 Even is our 10th pick on the list of alternative apps like Earnin for emergency payday loans. Whether you need to fill your gas tank, pay a bill, treat yourself to a good time, or buy groceries, Even is there to help you deal with life's surprises by giving you access to cash within minutes. The service puts its own unique spin on cash loans by advancing money from your unpaid wages.
To be eligible to borrow money from Even, you need to work for a qualifying employer. Even will then furnish you with an advance of up to 50% from your paycheck depending on your salary history.
Just like Earnin, Even does not collect interest rates or taxes when you take a payday advance from the service. However, like its counterpart, Even requires a monthly subscription fee to enable you to cash out from the platform.
To Apply for Even Loan, click here.
11. FlexWage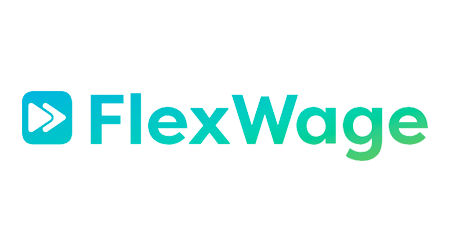 FlexWage is one of the top alternative apps similar to Earnin, helping employees access their earned wages before payday to settle their financial responsibilities. With its OnDemand Pay feature, you can request a cash advance from your salary.
However it is your employer that gets to determine your advance limit and how often you can request an advance.
In addition, FlexWage is useful for checking transfer history, reviewing account balances, and carrying out transfers among banks. It also provides reloadable charge cards for users that function like a paper check.
However, unlike a traditional check, it gives you immediate access to your wages on payday. You can use the card at any Allpoint ATM, retailer that accepts Visa, or even send the cash to a bank account at no charge.
To Register And Apply for Flexwage Loan, Click Here.
12. LendUp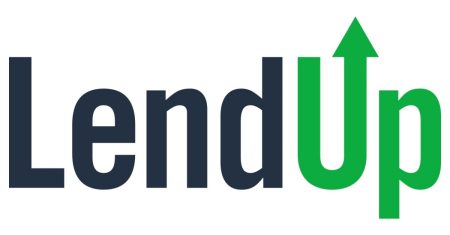 LendUp is our 12th pick on our list of payday apps like Earnin, making it easy to borrow money and get fast approval for a loan. After you apply online, you can get approved and paid in as little as one business day.
Thankfully, good credit isn't available and credit checks won't affect your score. LendUp is a friendly alternative to payday loan sharks. Especially since they offer free online courses designed to help you get control of your financial destiny.
CLICK HERE to sign up and request funds from LendUp.
13. MoneyLion

This is another top pick on our list of payday alternative apps like Earnin. With it you can receive up to $250 and get started after you create a MoneyLion account. It's highly recommended payday loan for credit access.
You can use MoneyLion to get payday advances whenever you have unplanned expenses that need sorting out. The service grants you instant loans of up to $250 per pay cycle depending on how much income you regularly earn and deposit into your checking account.
MoneyLion doesn't require any fees or interest on payday advances. Instead, the company asks that you leave an optional tip whenever you get a cash advance so that MoneyLion can remain interest-free and available to as many users as possible.
MoneyLion doesn't perform any kind of credit checks before, during, or after you request a payday advance, so you don't have to worry about ruining your credit or getting disqualified for not having stellar credit.
To Apply for MoneyLion Loan, click here.
14. Possible Finance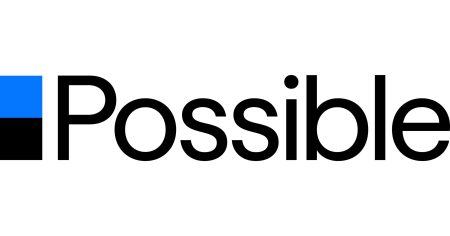 Possible Finance is our 14th pick on our list of cash advance apps similar to Earnin that can guarantee you quick and emergency loan from your paycheck
Possible Finance is an app that provides short-term installment loans. The maximum amount you can borrow is $500, which, so far, is the biggest loan amount we've seen here today! Typically, it will cost you around $30 for every $200 you borrow (with 8-weeks repayment).
The platform operates a term lasting two months. To repay your installment loan you'll deposit 4 payments across 8 weeks until you've paid everything.
If this seems scary right now, it's a great thing! Once you've completed the repayments, the app will report this to the credit bureaus. So, you can rack up a great score over time.
To Register And Apply for Possible Finance Loan, Click Here.
15. PayActiv

One of the most attractive features of PayActiv is the fact that you can use the cash advance service during federal holidays and weekends in the US. It is our 15th pick on our list of top 22 best apps like Earning. PayActiv also works like Dave.
PayActiv is designed to help employers provide their employees with early access to their paychecks. However, you are still eligible to use the service even though your employers don't have an account with PayActiv.
In this instance, you'll have to apply for a PayActiv card to be able to receive a pay advance from your wages up to two days ahead of the due date.
Once you register on PayActiv, you'll be able to view the number of hours you've worked and your current earnings from the app. Like Dave, PayActive doesn't charge interests on cash advances, the amount withdrawn is simply deducted from your next paycheck.
To Apply for PayActiv Loan, click here.
16. PockBox

PockBox is not a lender, but they provide a service that aims to quickly connect customers with a lender that offers loans that may work for them. Thousands of Americans across the country use personal loans to help them pay for emergency expenses like medical expenses, mechanic fees, and bills.
Their simple online form does not contain any long questions and can be completed online in less than 5 minutes.
PockBox connects you with short-term lenders that offer up to $2,500 in cash. Unlike typical payday apps like Earnin, PockBox does charge interest. The APRs are matched with your credit situation and the lender you qualify with. Despite this, PockBox will still give you better rates than conventional payday lenders.
With PockBox, you can receive funding up to $2,500. The platform provides more options for you, so there is a clear advantage to using them. The $2,500 is received quickly and from the privacy of your own home.
CLICK HERE to sign up and request funds from PockBox.
17. Speedy Cash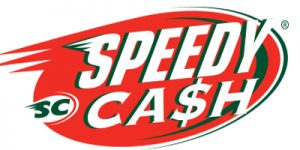 Speedy Cash is one of the most flexible alternatives to Earnin because it offers multiple types of loans:
Installment loans. Speedy Cash installment loans reach up to $5,000.
Title loans. Using your car as collateral, you may borrow from $100 to $25,000 with Speedy Cash.
Online loans. Speedy Cash offers several types of online loans – payday loans, installment loans, and line of credit loans. Unlike other Speedy Cash loans, online loans are set up 100% online.
Speedy Cash' interest rates may be a little high, but if you want flexibility in loan options, this may be the best service for you out there.
The app enables secure payment processing, loan refinancing, and account funding selection. Through the app, you can obtain a loan for as little as $50 or as much as $26,000.
CLICK HERE to sign up and request funds from Speedy Cash.
18. Rainy Day Lending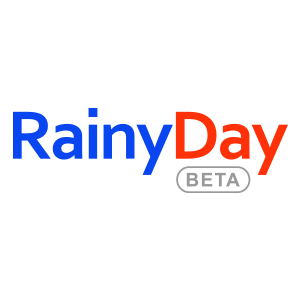 Rainy Day Lending doesn't share a whole lot of similarities many alternative apps like Earnin do, but it can prove useful if you need a more substantial chunk of cash than most payday apps offer. What it does is that it helps you find personal loans quickly.
As long as you have a credit card, you can apply for the loan and get the money deposited straight into your bank account the following business day. Of course, this involves paying APR, so don't forget to take that into consideration when planning your repayments.
CLICK HERE to sign up and request funds from Rainy Day Lending.
19. SoLo Funds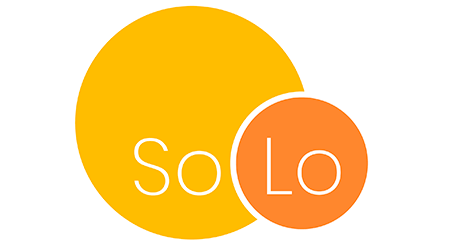 SoLo Funds, our 19th pick on the list of alternative apps like Earnin, allows you to borrow money from your friends and pay them with "tips" rather than a scary interest rate. However, you need to be careful since these tips can be sky-high (you don't want to pay as much as you would for a payday loan).
The maximum amount is $1,000 and it's incredibly simple to do. You'll have to describe why you need the money but that is easily done!
The Pros
No interest
Repayment extensions allowed
No credit check
If you can't pay it back, turn it into a gift
The Cons
Not guaranteed to find someone willing to help you
Short terms
Tips can be expensive
Collections are reported to credit bureaus so if you can't repay, it'll damage your score.
To Download the app and apply for SoLo Funds Loan, Click Here.
20. Vola Finance

Vola Finance is our 20th pick on the list of alternative payday apps like Earnin. After you have connected the app to your bank account, Vola will keep an eye on everything to ensure you manage your money better. Yep, this includes budgeting and saving.
As soon as your account hits $35 or less, the app will send you a notification. Then, you can request an advance of up to $300. The best aspect here is that you get the money instantly.
The Pros
Financial tools and resources available
Budgeting and saving advice
Alerts you when your balance is low
The Cons
Can only borrow up to $300
Must have an average balance of $150 or over
People have reported technical issues with the app
Have to sign in to the bank to see membership tiers
To Download the app and apply for Vola Finance Loan, Click Here.
21. Yotta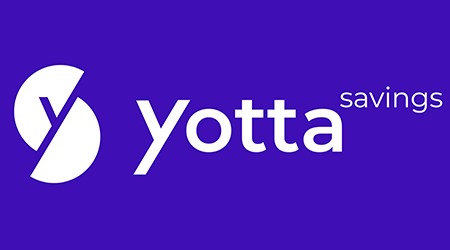 You may consider Yotta Savings as another way to deposit funds into a cash management account and potentially win prizes. That's just like the Earnin WeWin feature. The prize-linked savings account has weekly cash prizes ranging from 10 cents to $10 million. You receive entries for your existing balance and new deposits. In addition, debit card purchases can earn sweepstakes entries too or qualify for a 100% reimbursement. Other app features include:
Rewards debit card
55,000+ fee-free ATMs
Direct deposits up to two days early
Savings buckets for specific goals
While you won't have cash advance access, this app can help you earn rewards for saving money in an FDIC-insured account and making debit card purchases.
Cash Advance Limit: N/A
Interest Fee: None
Monthly Cost: $0 (with a minimum $5 balance)
CLICK HERE to get the app on android
22. Zirtue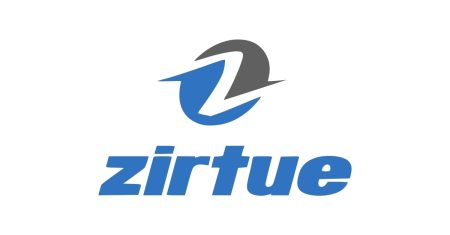 Zirtue is the 22nd on our list of top 22 best apps like Earnin for payday advances.
How Zirtue loans work
Sign up
Open a free digital Zirtue account and get it verified with our secure and encrypted process.
Choose loan type
Set a custom loan amount or choose Direct-Bill Pay. With Direct-Bill Pay, funds go straight to a provider.
Send loan request
Send the request to one of your contacts, or select a new contact by entering a phone number.
Agree on details
Choose a repayment date that works for you and see exactly how much interest applies to the loan.
CLICK HERE to apply for Zirtue loans
Conclusion
Apps like Earnin may come with helpful features like no-interest cash advances and additional tools to help you avoid overdrawing your account. But some of these apps do charge a membership fee or other charges, so you'll want to choose carefully.
Many of these apps could be a good potential alternative to taking out payday loans, which can come with APRs as high as 400%.
But you might also consider other options, like applying for a payday alternative loan from a federal credit union. Using an existing credit card might be a good option, too — if you can pay it off in full before racking up interest charges.