MONEY CABAL reports that the Dollar to Naira today Wednesday, 27th, July, 2022 currently stands as N685/$1.
The exchange rate between the naira and the US dollar has fallen to a record low at N685.5/$1 at the peer-to-peer (P2P) forex market, findings by Nairametrics from cryptocurrency P2P exchange market shows.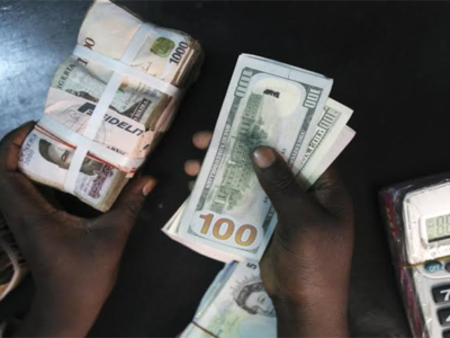 The dollar to Naira today which was traded at N667/$1 yesterday has now fallen further by 2.8% to N685.5/$1, as demand for foreign exchange remains elevated amidst sustained scarcity.
The P2P market often traded in small volumes and the unit of exchange is the cryptocurrency USDT, which is a stablecoin that trades 1:1 with the dollar.
Similarly, Bureau De Change operators sold forex at N665/$1 on Tuesday, indicating continuous nosediving of the local currency.
Meanwhile, in a conversation with a BDC operator at the Lagos International Airport, he stated that he sells dollars for N675/$1, while he buys from customers at the rate of N665/$1, indicating a N10 margin on every dollar.
Exchange rate for "inflows", a term for dollar transfers from a foreign country into Nigeria or in another account in exchange for naira locally ranges from between N665-680 from some of the checks we conducted.
While the exchange rate is experiencing huge volatility and disparity at the unofficial markets, the Investors and Exporters window, where forex is traded official has also seen some level of a downtrend in recent weeks, albeit controlled.
Notably, the naira fell to N431/$1 at the I&E window on Tuesday's trading session, the lowest rate recorded since the beginning of the year. This is following the recent decline in the volume of FX available in the market. On Tuesday, only about $58.03 million in FX value exchanged hands, representing a 35% decline compared to $89.8 million that was traded the previous day.
Some BDC operators have blamed the volatility in the parallel market on the fragmented and disorganized state of the market. Some have also blamed it only significant rise in demand as a result of panic buying.
Meanwhile, some P2P exchange markets traded at lower rates this morning. For example, on Trove, the exchange rate was stated at N665 to a dollar, while Bamboo was N655/$1. It is also worth noting that N685.5/$ is the lowest rate stated on Binance.
Dollar To Naira Today: Naira Falls To Record Low N685/$1 At Black Market
According to Investigations by QUICK LOAN ARENA, the Nigerian Naira continues to suffer terrible plunge with respect to the United States Dollar as the Dollar to Naira today exchange rate stands at N685/$1.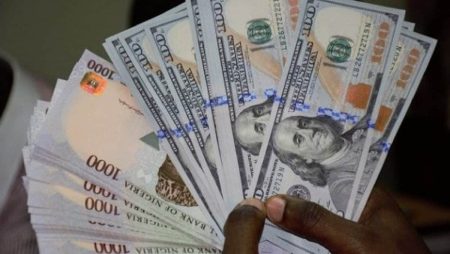 Dollar To Naira Today At The Black Market Exchange Rate: Naira Falls To Record Low N685/$1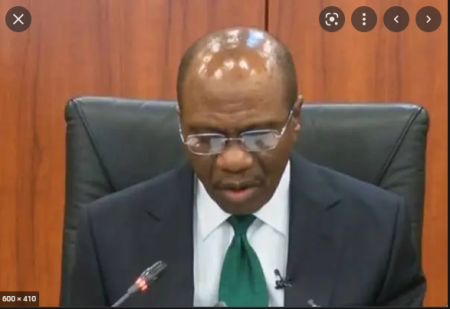 Dollar to Naira today at the Black Market today, otherwise called parallel market plunged to N667/$1 compared to N658/$1 recorded in the previous trading session. This is according to informatio
1. How Much Is Dollar To Naira Today 
Nigerian Naira Falls To Record Low N685/$1 at the peer to peer market
QUICK LOAN ARENA Dollar To Naira Today Market Exchange Rate Table 
| | |
| --- | --- |
| $1 | N685 |
| $5 | N3,425 |
| $10 | N6,850 |
| $15 | N10,275 |
| $20 | N13,700 |
| $30 | N20,550 |
| $40 | N27,400 |
| $50 | N34,250 |
| $75 | N51375 |
| $100 | N68,500 |
| $200 | N137,000 |
| $500 | N342,500 |
| $750 | N513,750 |
| $1,000 | N685,000 |
2. How Much Is Dollar To Naira Today CBN Official Exchange Rate?
Dollar to Naira CBN Official Rate Today.
| | |
| --- | --- |
| Dollar to Naira (USD to NGN) | Official Exchange Rate Today |
| Selling Rate | N415.72 |
| Buying Rate | N414.72 |
Dollar To Naira Black Market Exchange Today: Naira Falls To Record Low N685/$1 At Black Market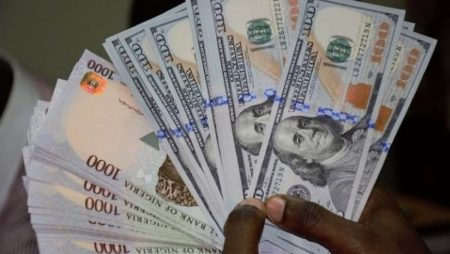 Why The Dollar To Naira Black Market Exchange Rate (Parallel Market) Is Depreciating As Naira Falls To Record Low N685/$1 At Black Market
Recall our earlier report, that to defend the naira, the Central Bank of Nigeria (CBN) has introduced some regulations, from barring the sale of dollars to BDCs to the RT200 scheme, which is designed to provide an N65 rebate on export revenues. Nonetheless, the CBN intervention, the dollar to Naira is still at an exorbitantly high rate.
Do You Need Quick Or Emergency Cash From Instant Loan Apps In Nigeria That Give Up To N500,000 and Above?
In need of an instant loan or an emergency cash loan? You can apply through any of the top loan apps in Nigeria and get funded under 3 hours, a few more hours or within 24 days.
If you are in United States of America (USA), you can also apply for an emergency cash advance loan even if you have a poor or bad credit rating. If you need the top and best Apps For No Credit Check Loans, direct to your debit card, CLICK HERE.
These Top 10 Best Instant Loans No Credit Checks Guaranteed Online Approval are also highly recommended.
If you are in Canada, these 10 cash advance loan apps could meet your emergency and quick cash loan request.
For instant, payday, emergency or advance cash loan if you are in Australia, CLICK HERE.