MONEY CABAL reports that Nigerian Inflation rate of 18.60% recorded in June 2022 is the highes in 60 months period – 5 years.
Nigeria's headline inflation rose on a year on year basis to 18.60 percent in June 2022, the nation's data agency, the National Bureau of Statistics (NBS), announced Friday.
Nigerian Inflation Rate Of 18.60% In June 2022 Is Highest In 5 Years
This is the highest in five years as the last time the country's inflation rate was higher than the current level was in January 2017 when it was 18.72 percent.
The latest inflation figure represents a 1.82 percent increase over 17.71 percent in May 2022. What the current level of inflation means is that an item that cost N100 in June 2021 now goes for N118.60.
Concurrently, food inflation surged to 20.60 percent in June 2022, as against 19.50 percent in May 2022, but lower than 21.83 percent in June 2021.
Nigeria's rising inflationary pressures have negatively impacted the purchasing power of Nigerian households and businesses.
Surging Nigerian Inflation Raises Pressure On The Country To Hike Rates Again
MONEY CABAL earlier reported how Nigerian inflation rate surged to a five-year high in June, increasing the likelihood that the central bank will raise interest rates again next week.
MONEY CABAL quoted Bloomberg's report as saying: "Consumer prices rose 18.6% from a year earlier, compared with 17.7% in May, the National Bureau of Statistics said on its website on Friday. Inflation, which has been above the 9% ceiling of the central bank's target band for seven years, topped the median estimate of 18.5% by 11 economists in a Bloomberg survey. Prices climbed 1.8% from the previous month, the same rate as May.
Nigeria's monetary policy committee will announce its latest interest-rate decision on July 19. At its last meeting in May, the central bank raised the cost of borrowing for the first time in almost six years."
The report says the biggest drivers of inflation were the prices of gas, bread and cereal products. Annual food-price growth accelerated to 20.6% from 19.5% in May and core inflation, which strips out the cost of food and energy, quickened to 15.7% in June, compared with 14.8% in the prior month.
MONEY CABAL also reported how the World Bank has listed the top 15 countries with the highest inflation rate globally based on 2021 figures, with Nigeria taking the 8th position on the list.
According to the World Bank report, the global inflation rate, measured by the consumer price index rose to 3.42 per cent in 2021, from 1.92 per cent recorded in the previous year, hitting its highest level in nine years.
It is worth noting that of the 15 countries with the highest inflation rate, 8 of them are from the African continent.
Also the Dollar to Naira black market exchange rate has been on the rise, depreciating the Naira greatly in the last few months
Do You Need Reputable Cash Advance Apps Like Dave, Earnin Or Other Payday Advance For Quick And Emergency Cash?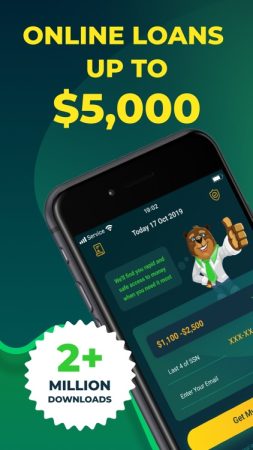 If you are in United States of America (USA), you can also apply for an emergency cash advance loan even if you have a poor or bad credit rating. If you need the top and best Apps For No Credit Check Loans Guaranteed Approval Direct Lender, CLICK HERE.
These Top 10 Best Instant Loans No Credit Checks Guaranteed Online Approval are also highly recommended.
If you are in Canada, these 10 cash advance loan apps could meet your emergency and quick cash loan request.
For instant, payday, emergency or advance cash loan if you are in Australia, CLICK HERE.