Nigeria's inflation rate surged to a five-year high in June, increasing the likelihood that the central bank will raise interest rates again next week.
Consumer prices rose 18.6% from a year earlier, compared with 17.7% in May, the National Bureau of Statistics said on its website on Friday. Inflation, which has been above the 9% ceiling of the central bank's target band for seven years, topped the median estimate of 18.5% by 11 economists in a Bloomberg survey. Prices climbed 1.8% from the previous month, the same rate as May.
Nigeria's monetary policy committee will announce its latest interest-rate decision on July 19. At its last meeting in May, the central bank raised the cost of borrowing for the first time in almost six years.
MPC member Festus Adenikinju said at the time that the committee's 150-basis-point hike was unlikely to rein in inflation and policy makers should be "overly aggressive" in reining in price growth. Governor Godwin Emefiele said at the same meeting that a steep acceleration in inflation is detrimental to economic growth and needs to be contained.
The biggest drivers of inflation were the prices of gas, bread and cereal products. Annual food-price growth accelerated to 20.6% from 19.5% in May and core inflation, which strips out the cost of food and energy, quickened to 15.7% in June, compared with 14.8% in the prior month.
Persistent gasoline shortages and surging diesel costs, combined with erratic power supply, election spending and continued currency weakness are likely to place upward pressure on prices in coming months.
Recall MONEY CABAL reports that Nigerian inflation rate shoots up to 18.60% for June, 2022 on a year-on-year basis.
The National Bureau of Statistics had disclosed this in its Consumer Price Index June 2022 report.
The recorded increase in June is 0.84 percent points higher compared to the rate recorded in June 2021, which is 17.75 percent.
This means that the headline inflation rate increased in the month of June 2022 when compared to the same month in the previous year (June 2021).
Increases were recorded in all COICOP divisions that yielded the Headline index.
On a month-on-month basis, the Headline inflation rate increased to 1.82 percent in June 2022, this is 0.03 percent higher than the rate recorded in May 2022 (1.78 percent).
The percentage change in the average composite CPI for the twelve months period ending June 2022 over the average of the CPI for the previous twelve months period is 16.54 percent, showing a 0.62 percent increase compared to 15.93 percent recorded in June 2021.
Meanwhile the World Bank has listed the top 15 countries with the highest inflation rate globally based on 2021 figures. The listing has Nigeria occupying the 8th position.
Inflation measures the rate of increase in the prices of goods and services in a country at a given point in time. The world is currently battling with high commodity prices, leading to unprecedented inflation rates across most economies in the world, largely due to the surge in energy prices, supply shocks, among other factors.
Inflation has been top on the agenda of countries across the world since 2021. However, the war between Ukraine and Russia has made things worse for nearly every country.
According to the World Bank, the global inflation rate, measured by the consumer price index rose to 3.42 per cent in 2021, from 1.92 per cent recorded in the previous year, hitting its highest level in nine years.
List Of Top 15 Countries With The Highest Inflation Rate Globally
The top 15 countries with the highest inflation rate globally in 2021 are as follows:
Sudan – 382.82 per cent.
Lebanon – 154.76 per cent
Zimbabwe – 98.55 per cent
Suriname – 59.11 per cent
Ethiopia – 26.83 per cent
Zambia – 22.02 per cent
Turkey – 19.59 per cent
Nigeria – 16.95 per cent
Haiti – 16.84 per cent
Guinea – 12.59 per cent
Kyrgyz Republic – 11.9 per cent
Sierra Leone – 11.9 per cent
Ghana – 10.0 per cent
Pakistan – 9.5 per cent
Mongolia – 7.1 per cent
It is worth noting that of the 15 countries with the highest inflation rate, 8 of them are from the African continent.
In the list made available on the website of the World Bank, Nigeria ranks eighth on the list, with an annual inflation rate of 16.95 per cent, in a list topped by the likes of Sudan, Lebanon and Zimbabwe.
Do You Need Reputable Cash Advance Apps Like Dave, Earnin Or Other Payday Advance For Quick And Emergency Cash?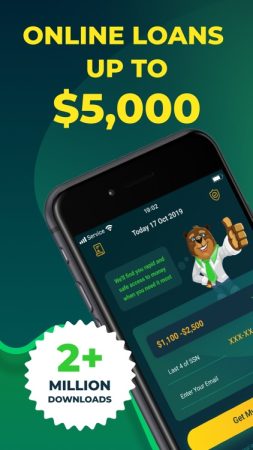 If you are in United States of America (USA), you can also apply for an emergency cash advance loan even if you have a poor or bad credit rating. If you need the top and best Apps For No Credit Check Loans Guaranteed Approval Direct Lender, CLICK HERE.
These Top 10 Best Instant Loans No Credit Checks Guaranteed Online Approval are also highly recommended.
If you are in Canada, these 10 cash advance loan apps could meet your emergency and quick cash loan request.
For instant, payday, emergency or advance cash loan if you are in Australia, CLICK HERE.